Tomato Paste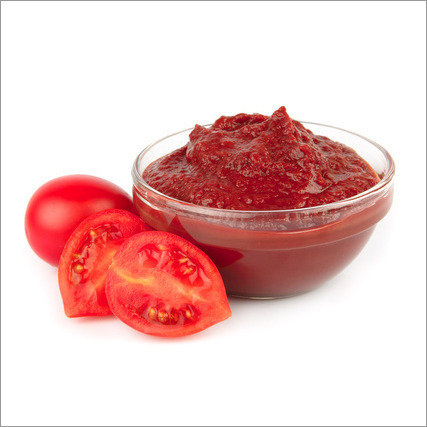 Tomato Paste
Product Description
Tomato Paste is excellent for enhancing any other tomato tastes in your cooking. Put a spoon of paste in a canned sauce and heat it down, or use it in a poultry marinade or spice paste. Adding a little paste to anything that might use some flavorful richness would almost certainly help it. Because Tomato Paste is essentially the essence of tomatoes in concentrated form, it has identical nutritional value as of fresh tomatoes. A spoonful of this paste is high in antioxidants and contains 3 to 6 percentage of your needed daily iron, potassium, and B vitamin intake.
Frequently Asked Questions
1. What is tomato paste?
Ans - Tomato paste is a concentrated paste made from tomatoes which have been cooked for a long time after which strained to get rid of the seeds and skins.
2. How is tomato paste used in cooking?
Ans - Tomato paste is generally used as a flavoring agent in lots of dishes, which include soups, stews, sauces, and marinades. It may additionally be used as a base for pizza and pasta sauces.
3. What are the exceptional varieties of tomato paste?
Ans - There are numerous distinct types of tomato paste, which include natural tomato paste, low-sodium tomato paste, and hearth-roasted tomato paste. Every type has its very own unique flavor and can be utilized in special types of delicacies.
4. Is tomato paste good healthy?
Ans - Tomato paste is a superb source of nutrition c and antioxidants, however it could additionally be excessive in sodium and sugar. It's miles critical to check the label and choose a logo with minimum additives.