Spearmint Leaf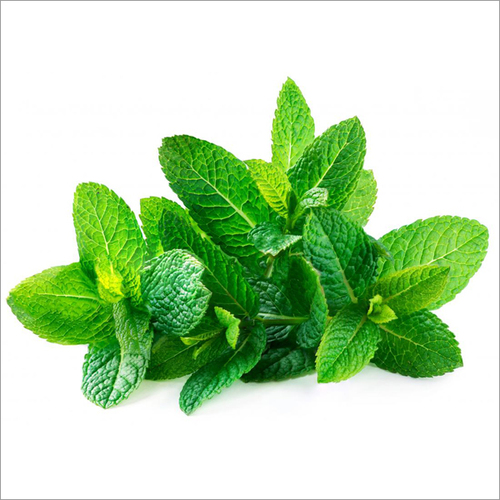 Spearmint Leaf
Product Description
Spearmint Leaf provided by us is edible fresh or cooked. This leaf is a popular plant that may be used fresh or dried in a variety of cuisines. It has been proven in studies to help reduce testosterone, which is connected to facial hair development. Spearmint tea contains antioxidants that fight germs and reduce acne irritation. Spearmint Leaf is high in antioxidants and antibacterials, and drinking it on a regular basis will eliminate acne-causing germs and help you get clearer skin.
FAQ
1. What is spearmint leaf, exactly?
Ans - A member of the mint family, spearmint leaf has a strong flavour. It is indigenous to Asia, North Africa, and Europe and is widely utilised in food preparation, medicine, and other fields.
2. What are the advantages of spearmint leaf for health?
Ans - The antioxidant, anti-inflammatory, and digestive properties of spearmint leaf are well established. Additionally, it is believed to be helpful in preventing and treating cancer, decreasing blood sugar, treating bad breath, and enhancing skin tone.
3. How are spearmint leaves used?
Ans - Spearmint leaves can be used dried and crushed as a spice, cooked in sauces, or fresh in salads. Additionally, it can be used to create infusions and teas.
4. What is the spearmint leaf's shelf life?
Ans - How spearmint leaf is stored affects how long it will stay fresh. Fresh spearmint leaves can keep for up to two weeks when stored properly, and dried spearmint leaves can last up to a year.
5. How should spearmint leaf be stored?
Ans - Fresh spearmint leaves should be kept in an airtight container in the refrigerator. Store dried spearmint leaves away from direct sunlight in a cool, dry area.