Pizza Seasonings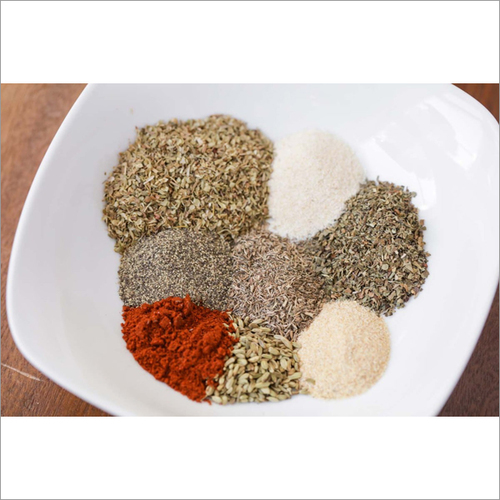 Pizza Seasonings
Product Description
Pizza seasonings are made up of a blend of dried herbs and spices. They enhance the flavor of your pizzas while also adding spice to your favorite sandwiches and salads. If you enjoy their flavor and scent, you may use them in a variety of dishes, including pasta, lasagna, and soups. Pizza seasonings will not disappoint you, whether it's for a pizza, garlic bread, or even spaghetti. The blend of herbs creates a taste that is out of this world.
FAQ
1. What spices are used on pizza, number one?
Ans - Oregano, basil, garlic powder, red pepper flakes, and Parmesan cheese are typical pizza spices.
2. What is the ideal method for seasoning pizza?
Ans - The ideal method for seasoning a pizza is to start with a little olive oil and garlic before adding other seasonings to taste.
3. On my pizza, may I put fresh herbs?
Ans - You can add fresh herbs on pizza. Oregano, basil, and thyme are common fresh herbs used in pizza.
4. Can I put several kinds of cheese on my pizza?
Ans - Yes, you can top your pizza with several kinds of cheese. Mozzarella, cheddar, gouda, and parmesan are common choices.
5. Do Italian seasoning and pizza seasoning differ from one another?
Ans - While pizza seasoning traditionally consists of oregano, basil, garlic powder, and red pepper flakes, Italian seasoning is a mixture of herbs and spices.