Pani Puri Masala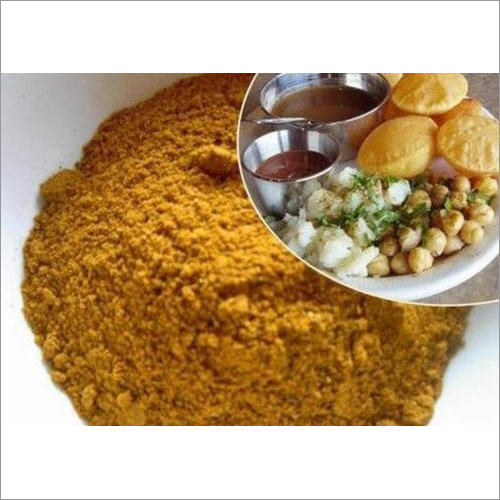 Pani Puri Masala
Product Description
Pani Puri Masala is a spice blend used in Indian cuisine, specifically for making pani puri or golgappa, a popular street food in India. Pani puri is a crispy and hollow puri (a deep-fried dough ball) filled with a spicy potato mixture and tangy tamarind chutney, and then immersed in a spiced and flavoured water before being consumed. Pani Puri Masala typically includes a blend of coriander, cumin, black salt, chaat masala, dry ginger, and other spices. The masala is added to the pani (water) to give it a spicy, tangy, and flavorful taste. It is a popular snack food in India and is often enjoyed at roadside stalls, food carts, and restaurants.
FAQ
1. What is Pani Puri Masala, exactly?
Ans - The traditional Indian spice mixture called Pani Puri Masala is used to prepare the well-known street food snack called Pani Puri. Coriander, cumin, black pepper, red chilli powder, amchur powder, and other spices are combined in it.
2. In which store can I find Pani Puri Masala?
Ans - The majority of Indian grocery stores and internet retailers sell Pani Puri Masala.
3. How should I apply the Pani Puri Masala?
Ans - Pani Puri, a well-liked street food snack, is prepared using Pani Puri Masala. To create the Pani Puri, combine the Pani Puri Masala and water, and then spoon the resulting mixture into the puri (deep-fried dough).
4. How hot is Pani Puri Masala?
Ans - Pani Puri Masala is a traditionally hot spice mixture. Spice amounts can be changed by including more or fewer.