Palak Powder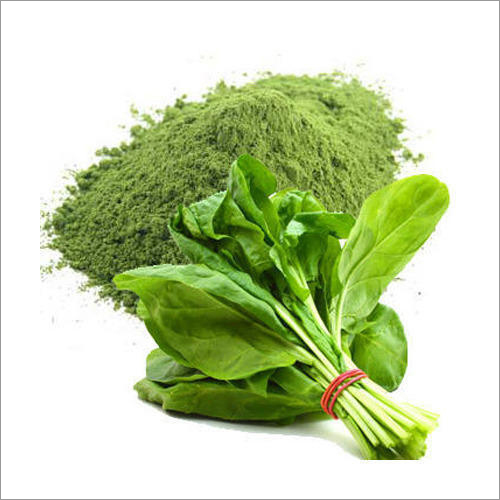 Palak Powder
Product Description
Owing to our years of experience and modernized infrastructural facilities, our firm is engaged in offering Palak Powder. It has greenish color and suitable for various vegetarian or non-vegetarian dishes to enhance taste and delicacy. Our experienced professionals employ sophisticated machines for processing this powder in hygienic conditions. It is offered moisture and leakage-free packaging at our clients' destinations. Offered Palak Powder is stringently checked on different quality parameters so that any type of impurity can be eradicated.
FAQ
1. What is palak powder, exactly?
Ans - Palak powder is a traditional spice mixture used in India that is created from dried spinach leaves plus a number of other spices. It is frequently used to enhance the flavour and colour of foods like curries and dals.
2. How should palak powder be kept?
Ans - Palak powder needs to be kept in a dry, cool environment in an airtight container. Within a few months of purchase, it must be used.
3. What components are in palak powde?
Ans - Dried spinach leaves, cumin, coriander, black pepper, ginger, garlic, turmeric, cardamom, and other spices are commonly found in palak powder.
4. When adding palak powder to a meal, how much should you use?
Ans - Depending on the recipe and the desired flavour, different amounts of Palak powder are used in different dishes. A teaspoon or two of the powder ought to be adequate to flavour a dish.
5. Is there an alternative to palak powder?
Ans - Chaat masala or garam masala can be used in a pinch as a substitute for Palak powder even though there isn't a precise match for it.