Organic Cloves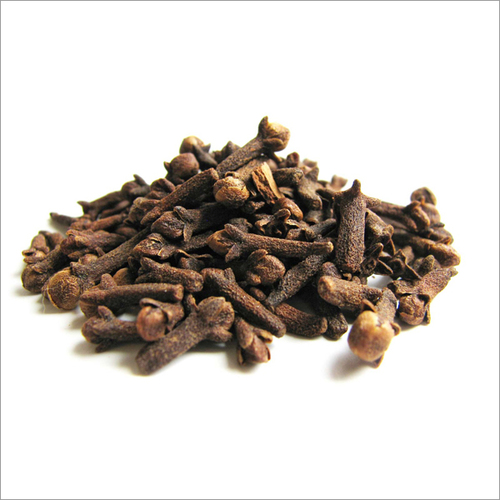 Organic Cloves
Product Description
Organic Cloves aid in the battle against free radicals, which may harm your cells and cause disease. The antioxidants in cloves can help lower your risk of heart disease, diabetes, by eliminating free radicals from your system. Clove oil's germicidal characteristics make it an excellent treatment for dental discomfort, toothaches, sore gums, and mouth ulcers. Because of Organic Cloves' anti-inflammatory, expectorant, and antibacterial qualities, clove oil is used to treat bronchitis, colds, sinusitis, and asthma.
FAQ
1. What are organic cloves, exactly?
Ans - Organic cloves are the dried blossom buds of an Indonesian tree in the Myrtaceae family. Because of their distinctive flavour and scent, they are utilised as spices. Additionally utilised for ages in traditional medicine, cloves are well known for their therapeutic qualities.
2. What distinguishes organic cloves from conventional cloves?
Ans - Without the use of industrial pesticides, herbicides, or genetically modified organisms (GMOs), organic cloves are grown. A common characteristic of them is that they are not radioactively altered, or irradiated. The cloves' original flavour, aroma, and health advantages are preserved as a result.
3. How should organic cloves be stored?
Ans - Cloves that are organic should be kept in a dry, cool environment in an airtight container. Additionally, they ought to be shielded from the sun's rays.
4. How can I cook with organic cloves?
Ans - Organic cloves can be added to soups, stews, marinades, and sauces, among other recipes. Tea and other beverages can also be infused with them.
5. Are cloves that are organic safe to eat?
Ans - Yes, it's safe to eat cloves that are organic. They have been used for ages in traditional medicine and are a natural source of several vitamins and minerals. But before ingesting any kind of spice or herb, it's essential to speak with your doctor.