Mdh Chicken Masala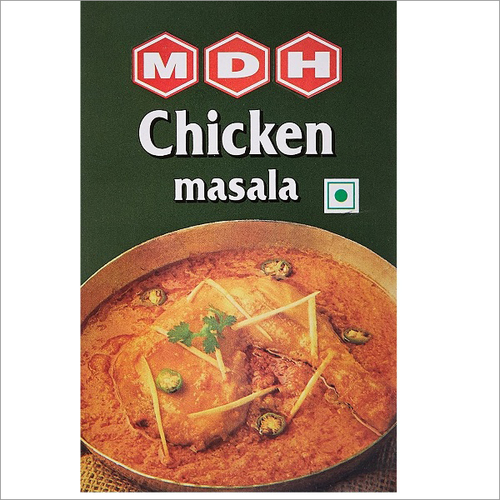 Mdh Chicken Masala
Product Description
One of the most well-known spice producers in India, MDH (Mahashian Di Hatti) brand, produces the spice mixture known as MDH Chicken Masala. It is made specifically to be used for making chicken dishes.
Coriander, cumin, turmeric, red chilli powder, garlic, ginger, fenugreek, cinnamon, black pepper, cardamom, and cloves are some of the common spices included in spice blends. The mixture is used to enhance the flavour, aroma, and colour of stews, curries, and other chicken-based foods.
You may make a great chicken curry by marinating the chicken in MDH Chicken Masala, yoghurt, lemon juice, and salt, and then cooking it with onion, tomato, and other seasonings. The spice mixture can also be used to prepare tandoori chicken or dry chicken fry.
It is crucial to keep in mind that MDH Chicken Masala can have quite a high degree of spice, so if you are sensitive to spicy cuisine you might want to use it sparingly.