Manchurian Masala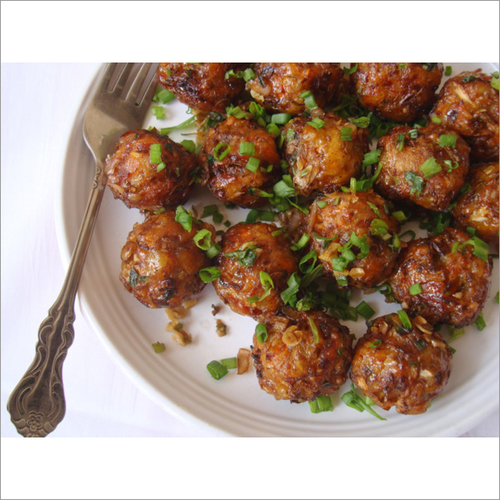 Manchurian Masala
Product Description
Manchurian masala is a spice blend that is used to flavor Manchurian dishes, which are a popular Indian-Chinese fusion cuisine. It typically contains a combination of spices and herbs, including garlic, ginger, red chili powder, coriander powder, cumin powder, and garam masala.
Manchurian masala is typically added to Manchurian dishes, which are made by deep-frying or pan-frying vegetables or meatballs and then tossing them in a thick sauce made from soy sauce, vinegar, tomato ketchup, and other seasonings.
The spices and herbs in Manchurian masala are believed to have a number of health benefits, including anti-inflammatory, antioxidant, and anti-microbial properties. They may also help to improve digestion and boost the immune system.
When purchasing Manchurian masala, it is important to choose a high-quality product that is free from additives and preservatives. It can also be made at home by combining the individual herbs and spices in the desired ratios.
FAQ
1. What is Manchurian Masala, exactly?
Ans - An Indian dish called Manchurian Masala mixes Indian and Chinese flavours. To provide a distinctive flavour, it often combines a variety of sauces, veggies, and spices.
2. What ingredients go into Manchurian Masala?
Ans - Onion, garlic, ginger, green chilli, tomatoes, cumin, coriander, red chilli powder, garam masala, soy sauce, and vinegar are frequently found in manchurian masala.
3. How is Manchurian Masala served?
Ans - Fried rice, noodles, or chapati are frequently served with Manchurian masala. It can also be used as an appetiser or a side dish.
4. How hot is Manchurian Masala?
Ans - Depending on the ingredients and the amount of chilli used, manchurian masala can be mild or spicy.