Mace Spice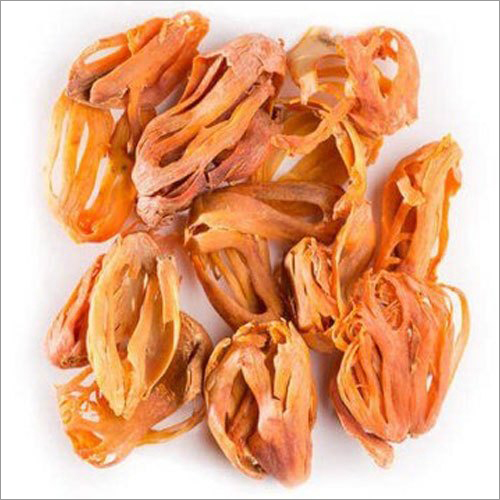 Mace Spice
Product Description
Mace is a spice that comes from the outer covering of the nutmeg seed. It has a warm, sweet flavor with hints of nutmeg and cinnamon, and is commonly used in both sweet and savory dishes.
Mace is available in both ground and whole forms. Whole mace is made up of thin, lacy, red-orange fibers that are removed from the nutmeg seed and dried. Ground mace is made by grinding these fibers into a fine powder.
In cooking, mace is often used in dishes such as baked goods, custards, and fruit desserts, as well as in meat dishes, stews, and sauces. It is also a common ingredient in spice blends such as garam masala and pumpkin pie spice.
Mace is believed to have a number of health benefits. It is rich in antioxidants and has anti-inflammatory properties, and may help to improve digestion and relieve nausea. Additionally, mace is high in vitamin C, calcium, and iron.
Overall, mace is a versatile and flavorful spice that is used in a variety of dishes around the world. Its warm, sweet flavor and aroma make it a great addition to both sweet and savory dishes, and its health benefits make it a valuable ingredient in any diet.
FAQ
1. What exactly does Mace Spice consist of?
Ans - Not less than 20.0 percent by weight and not more than 30.0 percent. Both mace whole and mace powder must be devoid of mould, rat infestation, live and dead insects, insect fragments, and any other colouring.
2. What area of the product is used?
Ans - The nutmeg seed's reddish aril is used to make the spice known as mace. It is used to flavour baked items, meat, fish, and vegetables as well as in pickling and preserving. It has a flavour comparable to nutmeg but is more delicate.
3. Mace or nutmeg, which is more potent?
Ans - This toasty, sweet spice is golden-brown in colour and tastes like nutmeg but is stronger.
4. What may mace spice be used for?
Ans - Unlike nutmeg, mace can be used in sweet dishes, but it really shines in savoury ones. Turmeric is a staple in Indian cooking and is frequently used in spice blends to flavour meat meals, stews, curries, savoury sauces, and handmade pickles.