Fish Fry Masala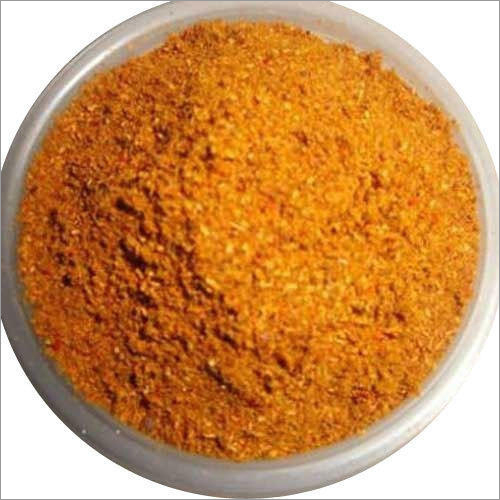 Fish Fry Masala
Product Description
Fish Fry Masala is a spice blend used in Indian cuisine to add flavor and aroma to fried fish. It is a popular spice blend that is used in many parts of India, especially in coastal regions where seafood is abundant.
The Fish Fry Masala blend typically includes a combination of spices, such as cumin, coriander, turmeric, red chili powder, garlic powder, ginger powder, and salt. The blend is usually dry roasted and then ground into a fine powder to release the flavors and aromas of the spices.
To use Fish Fry Masala, the fish is first marinated in a mixture of yogurt or lemon juice, garlic, ginger, and the spice blend. The fish is then coated in a mixture of breadcrumbs and Fish Fry Masala and fried until crispy and golden brown.
Fish Fry Masala can be found in Indian grocery stores and can also be made at home by combining the desired spices in specific proportions and grinding them into a powder. Making your own blend allows you to customize the flavor and adjust the heat level to your liking.