Fish Curry Masala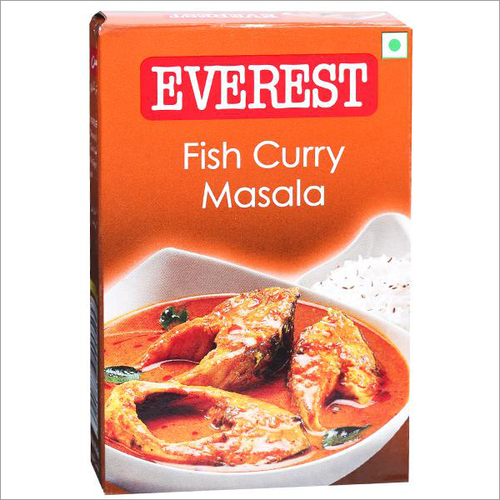 Fish Curry Masala
Product Description
Fish curry masala is a blend of spices used to flavor fish curries in Indian cuisine. The spices used in fish curry masala vary depending on the recipe and regional preferences, but they typically include cumin, coriander, turmeric, red chili powder, fenugreek, mustard seeds, and other spices.
To make fish curry masala, the spices are dry roasted and ground into a fine powder. The spice blend is then added to the curry, along with other ingredients such as onion, garlic, ginger, tomatoes, and coconut milk, to create a flavorful and aromatic fish curry.
Fish curry masala can be used to prepare a variety of fish curries, including the popular South Indian dish, Meen Kuzhambu, and the Bengali dish, Macher Jhol. It is widely available in Indian grocery stores and can also be made at home by combining different spices in specific proportions. Using fish curry masala can help simplify the process of making fish curry while ensuring a consistent and authentic flavor.
FAQ
1. What is Fish Curry Masala?
Ans - Fish Curry Masala is a type of Indian spice blend used to make fish curries. It typically includes a combination of spices such as coriander, cumin, turmeric, red chili powder, and garam masala.
2. How do you use Fish Curry Masala?
Ans - Fish Curry Masala is typically used to make curries by adding it to a pan with oil, onions, garlic, and ginger. Once the spices have been cooked, add your fish and simmer until cooked through.
3. Is Fish Curry Masala spicy?
Ans - Fish Curry Masala can be as spicy as you make it. The amount of red chili powder in the blend will determine the level of spiciness.
4. Are there any health benefits of using Fish Curry Masala?
Ans - Yes! The spices used in Fish Curry Masala are known for their anti-inflammatory and antioxidant properties. Additionally, turmeric, which is one of the spices in the blend, is believed to have numerous health benefits.