Fennel Powder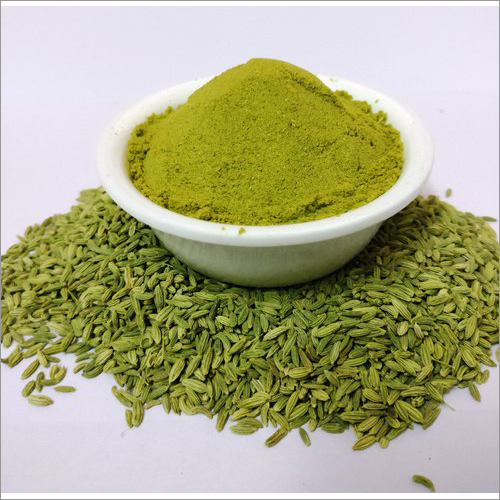 Fennel Powder
Product Description
Fennel Powder is an easy and practical home cure for foul breath. This powder is fantastic for treating bloating, indigestion, and constipation. Saliva production is boosted by the sweet fennel seeds, which aids in the destruction of dangerous microorganisms. It is well renowned for providing a variety of nutritional benefits that enhance health. Fennel Powder is great for quicker digestion and is used to feel more energized. This is very effective and economical to use. This is also used as a mouth freshener.
FAQ
1. What is fennel powder, exactly?
Ans - Fennel seeds that have been ground and dried are used to make fennel powder. It is frequently used in Indian, Italian, and Middle Eastern cuisines and has a sweet, licorice-like flavour.
2. What are the advantages of fennel powder for health?
Ans - Fennel powder is supposed to enhance blood circulation, reduce inflammation, and aid in digestion. It is also a rich source of vitamins and minerals. Additionally, it may assist to lower the risk of heart disease and protect against several malignancies.
3. How should I keep fennel powder stored?
Ans - Fennel powder should be kept in an airtight container and kept out of direct sunlight in a cool, dry location.
4. When using fennel powder, how much should I use?
Ans - The recipe and your preferences will determine how much fennel powder is used. As a general rule, start with modest amounts and progressively increase them until you achieve the flavour you want.
5. Which recipes can I make with fennel powder?
Ans - You may use fennel powder in a range of meals, including soups, stews, curries, and salads. Additionally, it can be used to season meat, fish, and vegetables.