Bay Leaf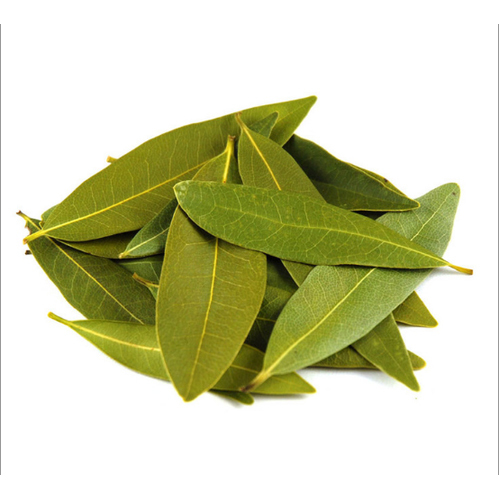 Bay Leaf
Product Description
Bay leaf is a culinary plant that is widely used. Medicine is also made from leaves and oil. This leaf is used to treat diabetes, cancer, stomach issues, pain, and a variety of other ailments. Vitamin A, vitamin B6, and vitamin C are all found in abundance in Bay Leaf. It also reduces the risk factors for type 2 diabetes Digestive Aid Tea made from these leaves might help calm an upset stomach. This leaf is very effective and economical to use.
Frequently Asked Questions
Q. What are bay leaves?
Ans. Bay leaves are the leaves of the bay laurel tree, that's native to the mediterranean region. They have a strong, pungent aroma and are typically used as a spice in cooking.
Q. What are the fitness blessings of bay leaves?
Ans. Bay leaves are believed to have several health benefits, which include assisting in digestion, reducing irritation, and enhancing breathing health. They're also rich in antioxidants, that can assist to guard the body against damage from free radicals.
Q. How are bay leaves utilized in cooking?
Ans. Bay leaves are normally used to taste soups, stews, and sauces, as well as in marinades and spice blends. They may be frequently added to the cooking procedure early on after which removed before serving. Bay leaves can also be used to flavor rice and different grains.
Q. Are there any aspect outcomes of consuming bay leaves?
Ans. At the same time as bay leaves are typically secure for intake in small amounts, eating huge amounts may additionally cause side consequences inclusive of nausea, vomiting, and diarrhea. Bay leaves have to no longer be fed on of their complete form, as they may be tough to digest and can motive choking or gastrointestinal blockages.