Amchur Powder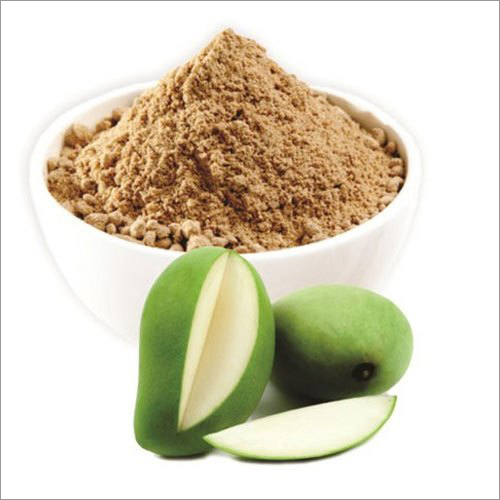 Amchur Powder
Product Description
Amchur powder is a fruity spice powder prepared from dried unripe green mangoes that are used as a citrusy flavoring. It is used in flavor recipes and gives mango nutritional advantages when fresh fruit isn't available. This powder is mostly utilized in Indian cuisine, and it appears to be most at ease in this setting. Amchur powder is an essential element in many okras and legume curries, as well as a significant flavor in chutneys, pickles, marinades, and complex, layered curries.
FAQ
1. What is amchur powder, exactly?
Ans - The unripe, dried green mangoes used to make amchur powder are green mangoes. It is used to give food a tart flavour and has a sour, tart flavour.
2. What is the purpose of amchur powder?
Ans - To give foods like curries, chutneys, and marinades a tangy, citrus-like flavour, amchur powder is frequently employed. Additionally, it is used to tenderise meat and in some pickles.
3. What are the advantages of amchur powder for health?
Ans - The immune system is strengthened by vitamin C, which is abundant in amchur powder along with other vitamins and minerals. Additionally, it contains organic anti-inflammatory agents and free radical scavengers.
4. Are there any adverse effects from using achur powder?
Ans - Amchur powder is generally regarded as safe to take, but some people may have digestive problems or upset stomachs. The possibility that certain people may be allergic to the spice should also be noted.