Achar Gosht Masala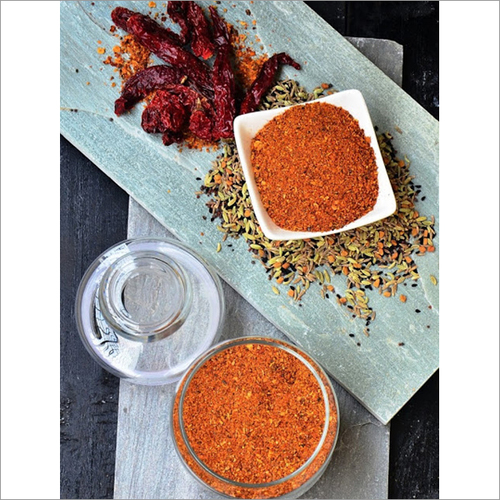 Achar Gosht Masala
Product Description
Achar Gosht is a well-known meat dish from Pakistan and India that is prepared using Achar Gosht Masala, a spice mixture. In Hindi and Urdu, "Gosht" denotes meat and "Achar" denotes pickles.
Common ingredients in the spice mixture include cumin, coriander, fennel, coriander, mustard, fenugreek, turmeric, red chilli powder, and garlic. These spices are combined to provide a distinctive flavour that is tangy and peppery.
The meat is first seasoned with the spice mixture, yoghurt, lemon juice, and salt before being marinated for many hours or overnight to produce Achar Gosht. The beef is then cooked till tender and tasty while being combined with tomato, onion, and other ingredients.
The food that results is flavorful, acidic, and hot. It is frequently served with naan bread or rice. Achar Gosht is definitely worth eating if you appreciate spicy food. It's crucial to keep in mind that the level of spice can be fairly high, so you may want to reduce the quantity of spice blend used to your preference.
FAQ
1. What is Achar Gosht Masala, exactly?
Ans - Achar Gosht Masala is a mixture of herbs and spices that is used to taste and enhance curries and other foods. Cumin, coriander, red chilli, turmeric, and garam masala are among the spices used to create this classic Indian spice blend.
2. How is Achar Gosht Masala used?
Ans - Achar Gosht Masala is frequently utilised to flavour dishes like curries. To give the dish a rich, spicy flavour, it can be added at the start of the cooking process. It can also be added to foods as a garnish to give them a nutty and fragrant aroma.
3. What is the flavour of achar gosht masala?
Ans - Achar Gosht Masala smells nutty, fragrant, and somewhat spicy thanks to the red chilli. Its warm, spiciness-infused flavour gives curries and other foods depth.
4. Does taking Achar Gosht Masala have any positive effects on your health?
Ans - Achar Gosht Masala might be beneficial for your health. Antioxidants found in abundance in this spice mixture may aid in reducing inflammation and boosting the immune system. The blend's spices may also assist to increase metabolism and facilitate digestion.