100gm Mdh Pav Bhaji Masala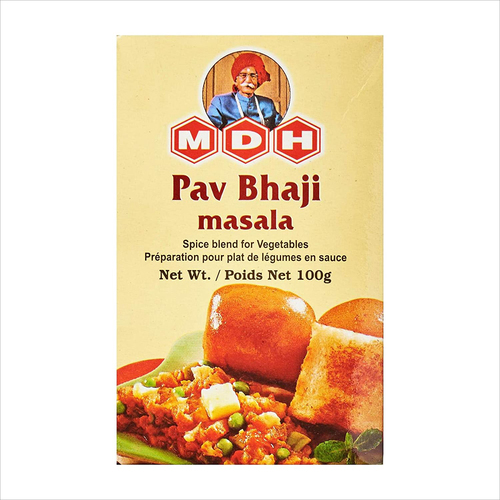 100gm Mdh Pav Bhaji Masala
Product Description
MDH Pav Bhaji Masala is a spice mixture that is frequently used to make Pav Bhaji, a well-liked Indian street food dish. The mixture of ground spices includes coriander, cumin, fennel, turmeric, chilli powder, and other ingredients.
The veggies and mashed potatoes that make up the Pav Bhaji meal, along with some butter and tomato puree, can be prepared with MDH Pav Bhaji Masala. The spice mixture is necessary to create a genuine Pav Bhaji since it gives the food a rich flavour and scent.
While MDH Pav Bhaji Masala is a well-known brand of this spice mixture, there are other brands offered in the market as well.